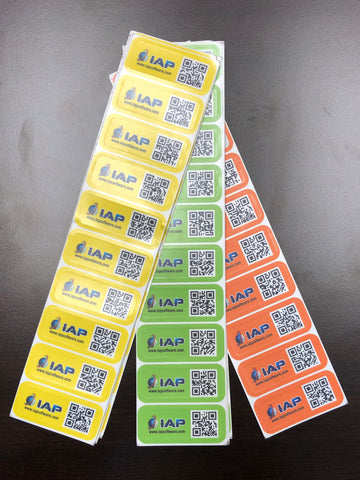 IAP Software QR Code Stickers (100 count)
QR Code stickers for asset tracking that work with
IAP Software
resource tracking including the mobile apps.  Stickers measure
2" 
x ¾" and are made with durable 
PermaGuard™
plastic to withstand the outside elements.  Use the stickers with TRG's Resource Manager Mobile Application to establish full accountability in tracking resources and managing inventory.  Sold in sets of 100 stickers. 
Stickers are yellow however other colors are available upon request.  Stickers may also be customized.  Call us for more information.